Feedback tools for leaders
Improve your organization's effectiveness, imagine the next strategy, evidence your impact, and grow your leadership.
Key Features of All Tools
All our tools are purpose-designed, to provide power and ease-of-use you will simply never get from standard mass-market survey tools.
Based on mature, tested methodologies
Purpose-designed, dynamic, attractive reports
Easy to launch surveys and send reminders
Automated score calculations
Built-in confidentiality of responses
Nonprofit-friendly pricing:
We do not lock you into expensive subscriptions for a form you may only use occasionally.
ou only pay once per survey, and we store your data forever for free.
Get a clear and attractive report that is the perfect support for discussions on priorities and goals.
Easy to launch surveys and reminders
Purpose-designed attractive report
Built-in confidentiality of responses
Based on solid, tested, open source assessment methodologies.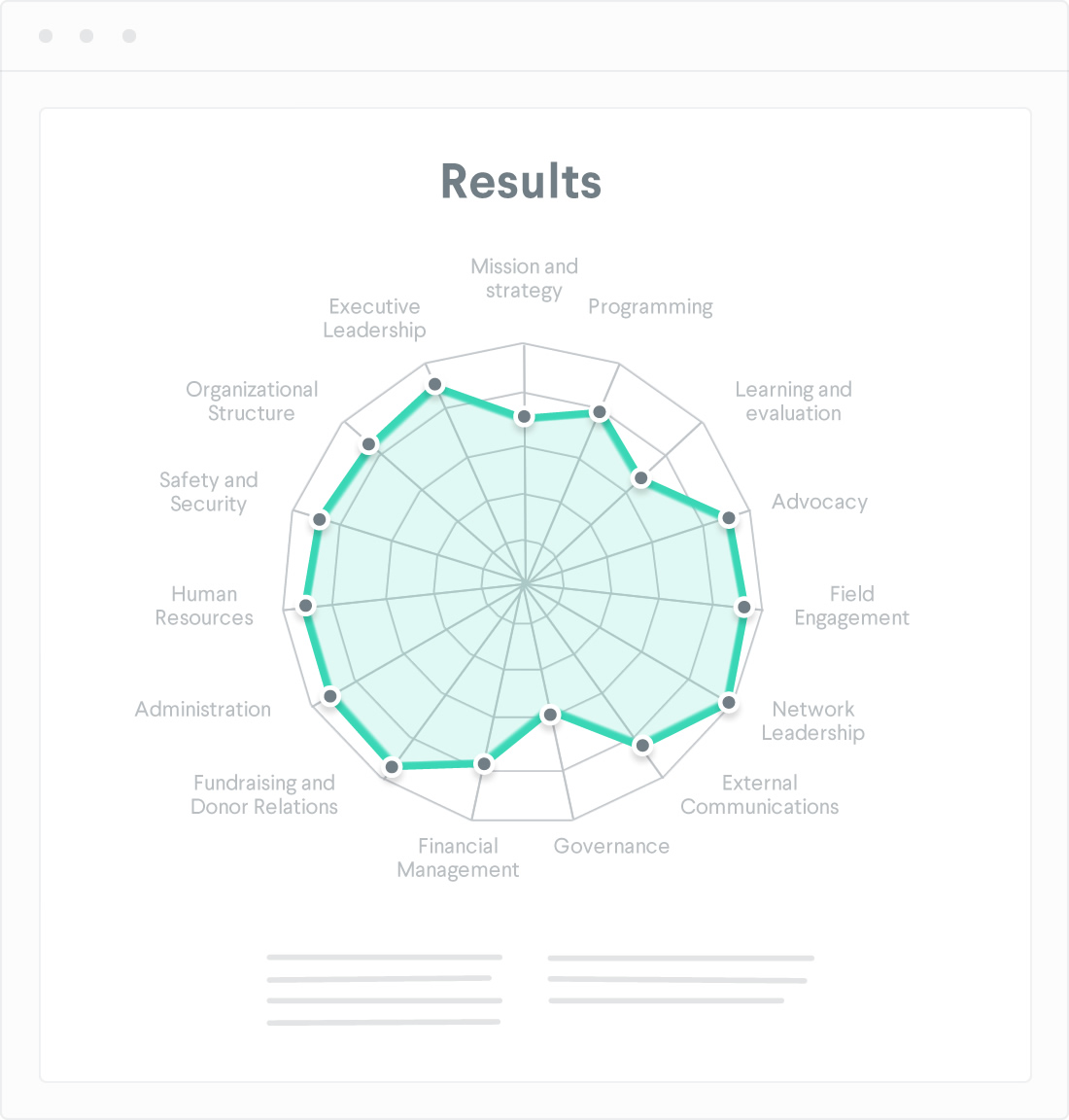 Nonprofit Leader 360
Are you a nonprofit leader? Then this leadership assessment tool, by famed executive coach Marshall Goldsmith, is for you. Whether experienced or a beginner, it will guide you on your journey to achieving your highest potential.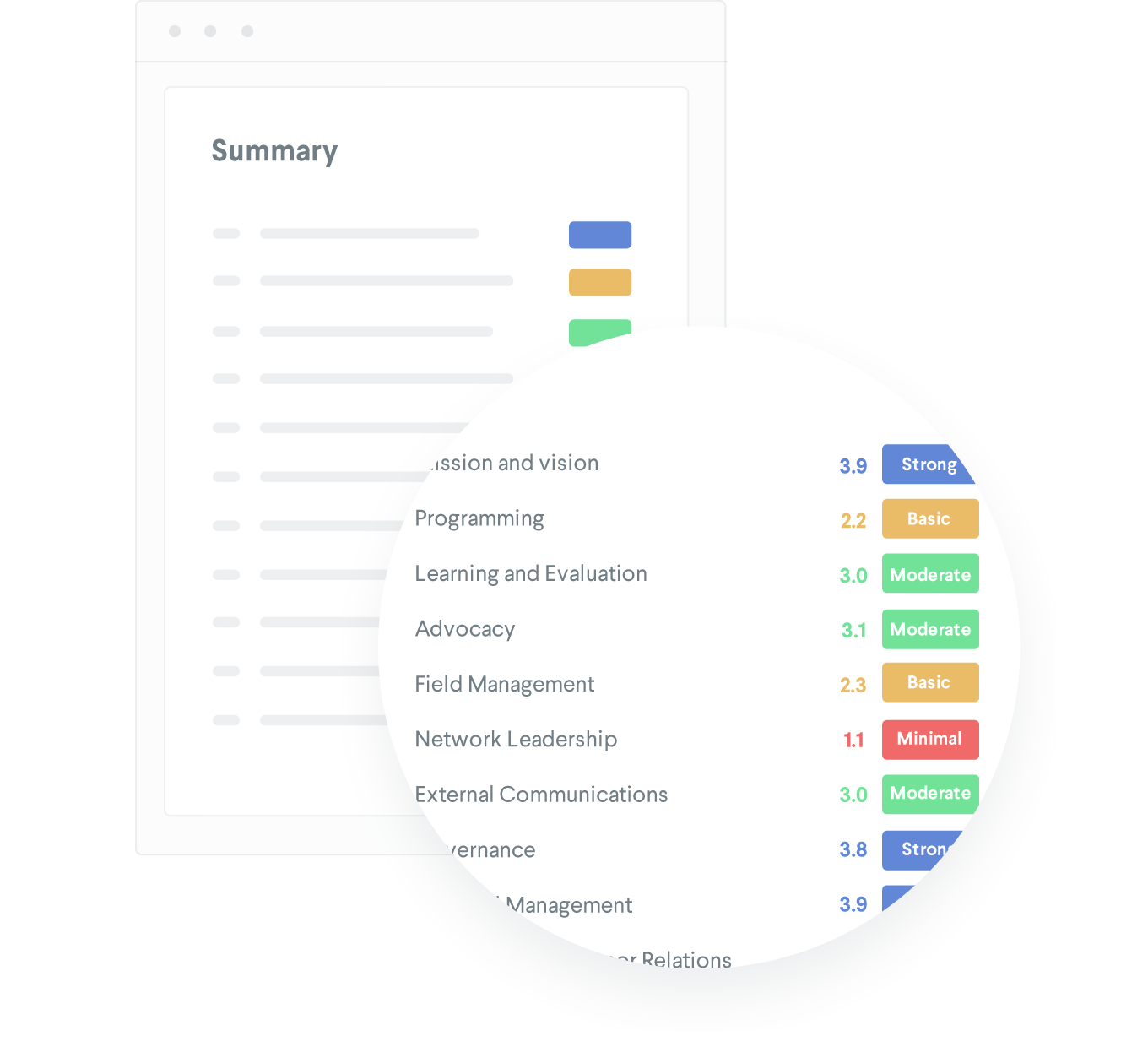 Organization Mapping Tool (OMT)
Designed for nonprofits of all sizes and levels of capacity, this organization assessment survey will help you identify your organizational development needs, discuss them with your team, and set priorities and goals for improvement. (see questions).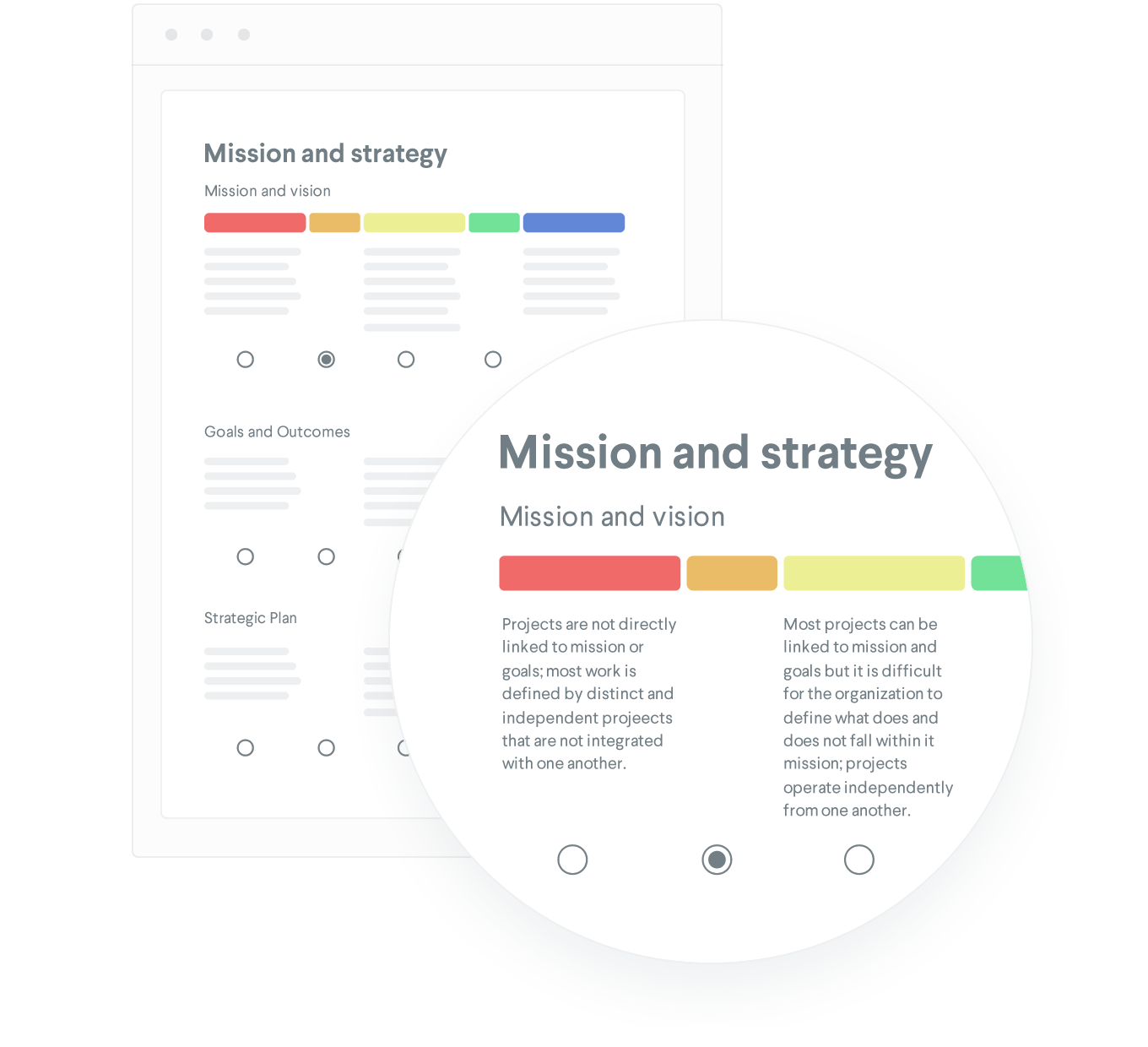 Strategy Ideation 360: A tool to help you ideate on new strategy by accessing the collective wisdom of internal and external stakeholders: staff, board, peers, clients, experts, consultants, funders. Designed is to support divergent thinking, the foundation of creativity, it will enable users to develop clarity of focus, explore audacious goals, think beyond constraints, explore alternative endgames and business models.
benefits
What makes us special
Strong expertise in organizational development
Affordable, transparent, nonprofit-friendly prices
Strong security (externally audited)
No pressure to buy any consulting services
Don't miss out! Get our newsletter.
We are developing a wonderful suite of diagnostic tools... for improving organizational effectiveness, strategy ideation, personal leadership, measuring impact, and more.
We won't spam you or sell your data.